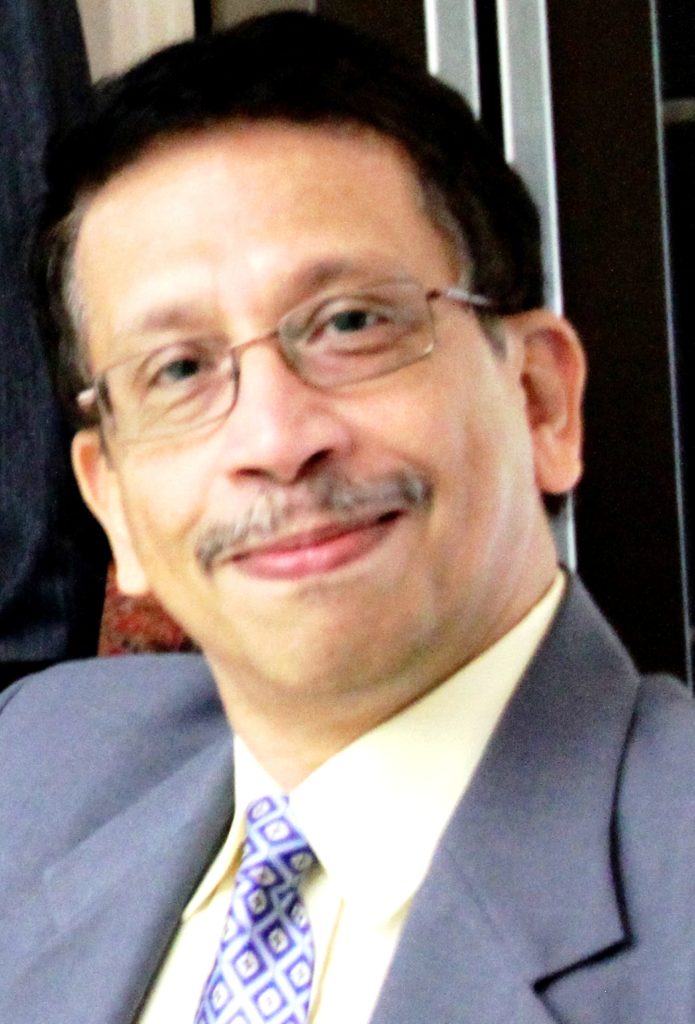 Raju Chellam is the Editor-in-Chief of the AI E&G BoK (AI Ethics & Governance Body of Knowledge), an initiative by the SCS (Singapore Computer Society) & IMDA (Infocomm Media Development Authority) of Singapore.
Raju is a Fellow of ACE (Advanced Computing for Executives) at NUS (National University of Singapore) School of Computing. He was conferred as an SCS Fellow in March 2018. He is also on the APEC DARE (Data Analytics Raising Employment) International Advisory Panel, and on the SWF (Singapore Writers Festival) Advisory Panel.
He is the Hon Chair of Cloud & Data Standards at ITSC (IT Standards Committee), Hon Vice President of SCS Cloud Chapter, and on the Exco of SGTech's Cloud & Data Chapter, and Digital Trust Chapter. He writes a column on tech in The Straits Times (S'pore), The Edge (Malaysia), and Dataquest (India).
Raju is currently Vice President (New Technologies) at Fusionex International, a leading software company that specializes in ABC (AI, Big Data Analytics, & Cloud Computing). Raju has been in the IT industry for the past 40 years. He was previously Head of Big Data & Cloud Practice – as well as Healthcare & Government solutions – at Dell EMC South Asia (ASEAN, Indo-China, Mongolia & all South Asian countries except India).
Prior to Dell, he was Managing Director of TechTrenders Asia, a boutique advisory firm that helped companies migrate legacy apps to the cloud. He has previously worked in Hewlett-Packard (APJ Director of Comms), AMI Partners Inc (APAC Vice President) and as the BizIT Editor of The Business Times, Singapore, for a decade.

Role of Ethics in AI (National Univ of Singapore)
* Digital First Economy: Creating Value: 09Jun2023
* Adopting Responsible AI: 02Dec2022
* TechWeek Singapore: 11&12Oct2022
* C-Engage Convention Singapore: 22Sep2022
* Cyber Standards: Mastercard: 19Sep2022
* Tech Across the Sectors: SCS: 26Aug2022
SPH Cybersecurity Masterclass for Adults
SPH Cybersecurity Masterclass for Kids & Parents
* New AI Jobs: MoneyFM Radio 08jun2023
* Cybersec: MoneyFM Radio 20apr2023
* OCBC Phishing Scam: MoneyFM Radio 21jan2022
* The Straits Times & Tabla 23sep2018
* The Straits Times Video 22sep2018
* Dark Side: MoneyFM Radio 31aug2018
* Singapore Press Club 08nov2018
* National Library Board 28nov2018
* The Straits Time Online 30nov2018
* The Straits Times Home Pg 30nov2018